We Look Forward To Meeting You!
Island Church Tierra Verde is located in the building behind the TD Bank Building at the corner of Pinellas Bayway S and Sands Point Drive.
Welcome to Island Church Tierra Verde! Our church is a group of people who wants to honor our Lord Jesus Christ and encourage each other to grow in our walk with Him.
We've put together some information here that briefly answers some of the questions you may have prior to visiting our church for the first time:
Atmosphere
It's important to us that you feel welcome when visiting. We hope our atmosphere will help you feel relaxed and comfortable. The music and worship are built around Biblical themes that are timeless. We are glad to have you join us in worship!
Family Friendly
No matter your family dynamic, you're welcome at Island Church Tierra Verde. We're excited to invite you to consider being a part of our church family! Our intent is to serve the entire family. During our worship service we have care available for infants and children. Your children will receive Biblical training from a group of caring leaders during this time.
Biblical Teaching
Here at Island Church Tierra Verde, we place a high priority on expository preaching and teaching of God's Word. The focus of each sermon is built around the point of the Biblical text being addressed.
The Sunday worship services are a time for us to come together as a community, for approximately an hour, to learn, be encouraged, and to be challenged by God's Word. Other opportunities exist beyond the Sunday worship service where members have an opportunity to grow, fellowship, and be a part of a church family that lives out its faith together.
What Are Your Services Like?
Whether it is through the music, prayer or preaching, God's Word is at the center of all of our gatherings. Each service includes a time of prayer, preaching and giving. The sermons are built on God's Word, not the pastor's ideas, and are aimed at transforming our lives to be more like Jesus Christ.
Where Should I Park?
Parking is available in both the church building lot and around the TD Bank. Handicap spaces are available.
Where Should I Go When I Enter The Building?
We have greeters located at the entry who will welcome you and help you find where you need to go. The church has a handicap accessible ramp and the worship center is on the second floor and is accesible by stairs and an elevator.
Do You Provide Childcare?
Clean, well-staffed nurseries for infants and toddlers are provided during all church services.
We also offer a children's Sunday School.
What Should I Wear?
We are more concerned about you and your presence with us than we are with what you wear.
As a church, we gather to worship the Lord and want to dress in a way that honors God.
Technology
Our mobile app allows you to access sermon notes, groups, events and much more during your visit, or anytime.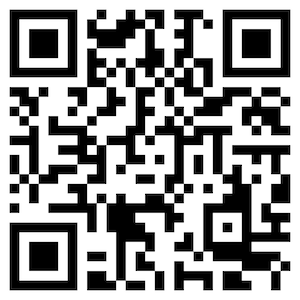 Download Now